Transform Your Habits & Supercharge Your Productivity (Without Hustling Your Way To Burnout)
When you upgrade your mindset, you can transform your business and your life. That's why I created this program and I'm so excited to deliver it.

Are You Ready To BE The Captain Of Your Business Rather Than The Passenger?


If you're feeling like you're working too much, playing too little, yet still finding it difficult to reach the goals you've set out for yourself, then this one's for you.
Today we're going to take a trip to somewhere new. This may be a walk into unchartered territory for you - a place where people work when they feel like it, relax most of the time but somehow still manage to grow their Business faster than ever before.

This is somewhere that guarantees you can still create enough time for family life, vacations and time spent doing the things you love.
But it's also somewhere that ensures your Business is thriving more than ever before.
If this sounds like a place you'd like to visit, this might just be the most important message you come across this year (or ever).
Here's what you can look forward to in this LIVE transformational program:
✨ How to set yourself up for success with clearer goals ✨
✨ Identify beliefs that are holding you back from being the best version of you ✨
✨ Committing to habits that super charge productivity ✨
✨ Letting go of judgements that don't serve you ✨
✨ Upgrading strategies from worker bee mentality to CEO ✨
✨ How to keep your commitments in the future (integrating) ✨
✨ If you're feeling stuck in your business and are struggling to see how you can take the next leap in income level, this program is for you. ✨
I love Tenille's courses - When I saw her doing 'Business Class Mind' I knew it was for me because I've just gone 'Full-Time' running my own business, and I knew I needed to change something - but didn't have a clue where to start!The course content is full of A-Ha moments - it really gets your brain thinking, and she helps you realise why you feel, or think, the way you do! Her course has taught me to practice new behaviours; such as 'Live in the Moment' more, rather than rushing from A to B, and to understand on a deeper level why I think, or approach certain scenarios in a certain way - which overall, has helped my mindset when running my business. Her 6-week course was valuable to me, and having unlimited access to the content is very valuable.Thanks Tenille - Loving your work! - Jools Mobbs
Follow along in six weekly modules where we will bust through your limiting beliefs, demolish your fears, boost your self confidence and give mojo to your motivation!
Here's what you'll get:​​


6 modules of mindset work related to developing a more resilient mindset in your business (and life)
Immediate access to call recordings which you can keep forever
Accountability work sheets
Bonus content you can use to be more productive


I know it can be frustrating to:
🧩 Feel unsure on your pricing, or if clients will even be willing to pay what you want to charge
🧩 Have an everlasting to do list that barely ever seems to get things crossed off it
🧩 Feel busy all the time but not have anything to show for it
🧩 Holding back from creating content because you're scared of putting yourself out there
🧩 Know what you should be doing but not actually DOING it
🧩 Having a big vision but it feels like it will always stay a dream
The thing is, ALL of these things come from the same place, and you guessed it, that's your mind!
That's why it's time to upgrade your mindset to Business Class! 🙌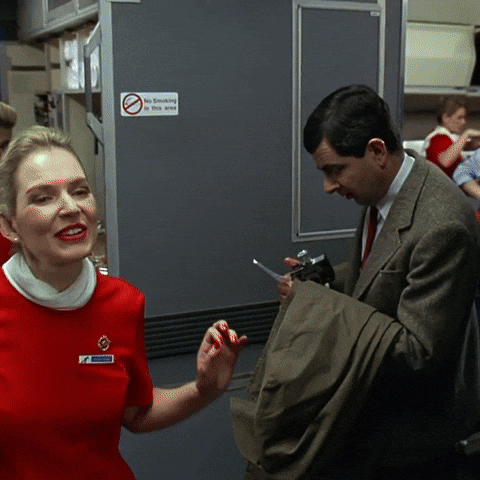 Why Do People Struggle Even Though They Work So Hard?
Let's be honest - running a business by yourself can be tough.
Managing family life, being successful in our work lives and having time for ourselves to do the things we love - well, it almost seems impossible sometimes.
I know you're busy. And I know it's frustrating trying to get ahead, whilst managing the gazillion other things that always seem to crop up (just when we could do without them).
Often, time rolls by and before you know it you're 3 years older but no closer to your ultimate goal.
Your work ethic isn't to blame - how can it be? You work harder than anyone you know.
But you just can't seem to make that breakthrough.
Do you want to know why it turns out this way?

Because we're never taught. Yep, that's it. We're never taught how to be successful professionally, whilst living life to the fullest in our personal lives.
So the only way we find out how to get that balance (and more importantly, happiness).. Is by years of painstaking trial and error. Years of missed birthday parties, skipped vacations, loooooooong workdays and an unhealthy amount of stress ( you'll be happy to know there is another way).
The worst part? Most people never find out how to achieve it at all. And before they know it, life has passed them by and they've missed the good bits.
They've never felt like they've succeeded enough because we're programmed to always want more. And not only that, they've not had the time to see all the amazing things that life can offer us outside of work.
And that is a sad, sad way to live.
But it happens to most people - that's the worrying part.
Can you relate?
So what do you need?
How can you start living your life AND achieve all of your MASSIVE goals at work - with excitement and joy?
You can do this now by...
Upgrading To A Business Class Mind
Smile 😀 Because you're about to learn an upgraded way of performing in your day to day life to make your dreams a reality. You CAN do it.
And you can do it quicker, easier and more reliably than you ever thought possible.
They key is not always about working harder. The key is to transform from the inside. When you do that, you'll be amazed at your new way of working and the results you can produce.
👑 The tried, true and tested way to make sure you hit your goals... Every. Single. Time.
👑 The EXACT method used by the most successful people in the world to identify limiting beliefs that are holding you back, and then gently shift them out of your way
👑 How to supercharge your productivity with helpful new habits that help you get more done in less time.
​👑 The sneaky tricks your mind plays on you that STOPS you from reaching your goals (and what to do about it)
👑 How to channel your energy to the things that bring you the most results - Quickly
👑 ​Upgrade from a worker bee mindset to that of a Queen, and become the CEO so that you can direct your business towards your dream vision, rather than feel like a slave to it.
Why Choose Me As Your Guide
You might relate to my story. It all started when I realised that it was up to me to change something if I wanted to get out of the full time job I hated.
Yet somehow, I had to learn this lesson more than once.
It took a lot of work and some time to set up a business that allowed me to quit my day job. Like most people, I was in no position to just quit and hope for the best. Everyone around me told me to hold onto my job for, "job security," and that my business idea was not proven and might not work out.
Now it took a lot of ups and downs, emotions, and sessions of ugly crying on the kitchen floor but in the end, it did work out. Sort of.
I had a business, I was making enough money.
But I just kept feeling like it had to be easier. I was burnt out. I didn't have the time freedom I wanted.
I was back in that same place feeling like something had to change.
And that's when I learned for the second time. It's up to me. No one is coming to save me. I did not have a sugar daddy to fund the lifestyle I wanted. I would have to do that myself.
When things aren't the way you want them to be, something has to change. Like the famous saying goes,
"If You Always Do What You've Always Done, You'll Always Get What You've Always Got."
If you are sick of getting the same mediocre results over and over, that's a great indication that something has to change.
And real change starts on the inside.
Once you know that success is an inside job and how to make that change, it's like you have the cheat codes.
By the end of this program, you'll be a new and improved version of yourself with powerful tools that will help you for the rest of your life.
It's the same tools I have applied to create a flexible business that earns multiple 6 figures. There was a time I didn't think that was possible so if you're reading this and feeling that way, I get it, and I want to help you to get out of your own way and be able to achieve your big vision.

Got questions? Email hello@tenillewilliams.com